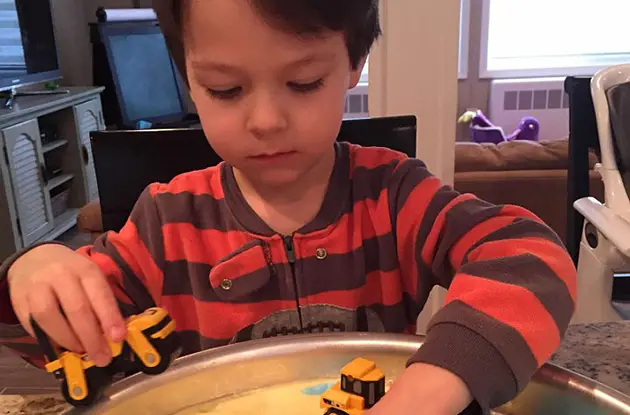 SENSE-sational FUN-damentals Occupational Therapy Offers Enrichment Classes in Armonk and Chappaqua
The occupational therapy company will be offering classes in two locations in Westchester.
Get kid-friendly activities sent to you!
Get the Best Family Activities
Sent to You Weekly!
The second class is called SENSE-Sational Messy Play. It's focused on making fun, different types of mediums like flubber, snow or gas, to then be played with using motor-skills required in preschool or kindergarten. By creating a new, fun substances and then playing with it, children develop skills necessary for daily success, developmental writing, fine motor skills and more. The second semester will offer different mediums.
SENSE-sational & Creative Cooking will be offered in the Spring. It will be fun, playful cooking that children can make on their own after the class. Each week they'll add an index card recipe to a personal cookbook so they can go home and recreate what they made with the help of their parents or their siblings. They'll love showing off their creations!
These classes are offered at two different locations: Congregation B'nai Yisrael in Armonk and World Cup Schools in Chappaqua. The class schedule and registration information can be found on the website.
Main Image courtesy Sense-sational Fun-damentals.