ommon sense tells us that children learn best when they enjoy learning. When you arrive at THE TUTORING CENTER, you'll notice right away what sets us apart from other after-school learning centers. First, we are very proud of the organized, clutter-free environment we provide for your child. We have carefully designed our centers to help your children focus, concentrate, and excel to heights you may have never thought possible. Second, when you look inside our Centers, you will see children who are excited about learning and having FUN while doing it - and some of these children are the same children the schools were convinced could not be motivated. Let your child surprise you with success and excitement!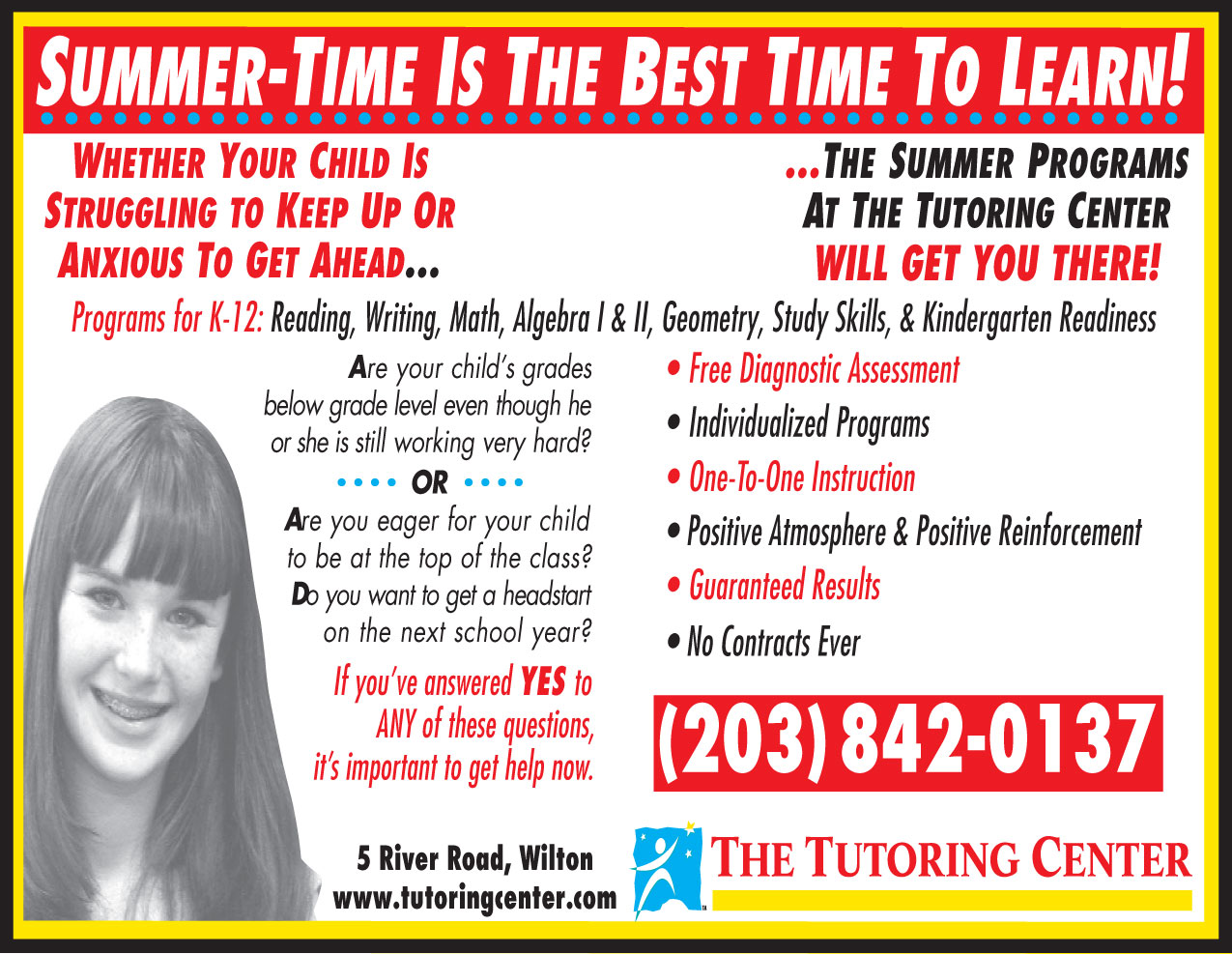 SUMMER FUN – PROGRAMS & CLASSES – PRINT GUIDE
The Tutoring Center offers a research-based custom program, guaranteeing results for kids of all ages. Unlike other tutoring programs that help only with current homework, The Center focuses on the long term, teaching students how to learn and study to succeed. Combining one-to-one instruction and a rotational approach to learning, they rapidly increase academic skills and improve concentration, attention span, and focus. They are so confident about their programs that they guarantee results without making parents sign a contract. Summer camp offers programs in multiple disciplines to enrich both mind and body.
Read More About Tutoring Center (The)
Tutoring Center in Wilton, CT Offers New Summer Camp
The Tutoring Center located in Wilton, CT now offers an educational summer camp, Camp D.A.S.H. This program encourages students to learn, exercise, and communicate, all while working on material from the grade they'll be entering in the fall.