Super Soccer Stars x Pro Soccer Kids
Over 80 locations across NYC, LI, and Westchester
606 Columbus Ave. at 89th St., Manhattan, 212-877-7171

55 Front St., suite 7, Rockville Centre, 516-740-7171

Super Soccer Stars + Pro Soccer Kids
At Super Soccer Stars + Pro Soccer Kids, we use the soccer ball as a vehicle to help children not only improve their soccer skills, but develop self-confidence and physical literacy, improve gross motor function, and hone socialization skills. Backed by 20 years of experience, dynamic and highly trained, certified coaches work in small groups with low kid-to-coach ratios to promote teamwork, while offering individual attention. Our soccer stars have a crib-to-college player pathway, including parent & me classes starting at 12 months, recreation level soccer instruction with a focus on FUNdamentals, and an advanced development and competitive play program up to U18.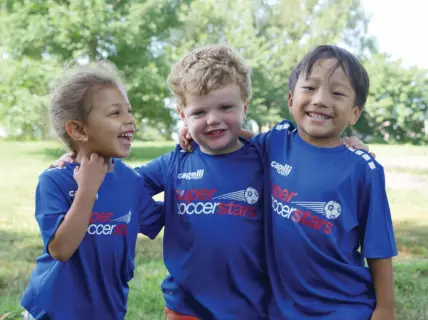 ABOUT US
Check out one of our in-person classes, camps, or soccer pods this season – or try a Multi-Sport / PE program. If you prefer, virtual classes are offered 7-days a week through Zoom, featuring a live coach. We take the safety of our players and coaches very seriously and follow a detailed safety plan, including local and CDC guidelines, as well as recommendations from US Soccer for safe play. Visit our website to view our full reintegration plan.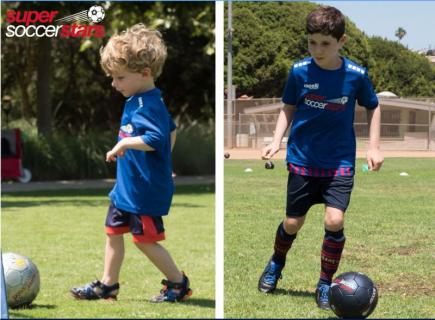 PRODUCTS
Our best-in-class curriculum and coaches provide fun and engaging instruction for all ages and skill levels:
PARENT & ME
Ages: 12-36 Months: A pre-soccer music and movement program for toddlers. This fun-filled class – taught by experienced instructors and their puppet friends, Mimi and Pepe – focuses on balance, coordination, upper and lower-body exercises, cognitive skills, and more.
SUPER SOCCER STARS
Ages: 2-12 Years: The classic youth soccer program that teaches skills and the fundamentals of the sport in a fun, educational environment. The Super Soccer Stars difference is low child-to-coach ratios and age-specific classes. We do not group multiple age groups together for our youngest players, so that they are able to flourish and build confidence. Small class sizes and individual attention ensures each child can progress at their own rate, while introducing scrimmage play. 
SOCCER STARS UNITED
Ages: 4.5-18 Years: Development is the natural continuation and advanced program of Super Soccer Stars. Players are gradually introduced to new technical skills, tactical elements, and team concepts as they improve soccer skills and reach program milestones. Players can graduate to competitive travel teams, including some of the top ranked teams in the country.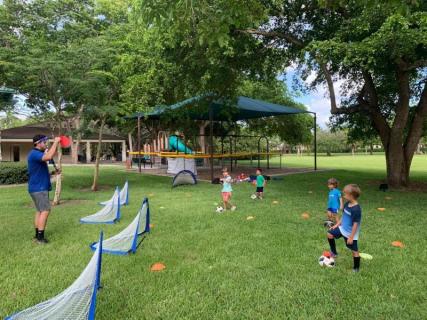 PRIVATE CLASSES AND BIRTHDAY PARTIES ALSO AVAILABLE
Our coaches come to you! Just say where, and we bring the soccer fun there!
Please send me information about Super Soccer Stars x Pro Soccer Kids
Find More
SPORTS - SOCCER

Soccer Stars is NY's No. 1 youth soccer program for more than 20 years. Certified coaches lead small group classes, promote teamwork, offer individual attention, follow safety guidelines. Parent & Me, FUNdamentals, Development Training, Multi-sport, and Scrimmage Games programs. Private classes available. Ages 1-12 and over. Save $25 – Code: NYMP21.
Get the Best Family Activities
Sent to You Weekly!