The Center for Social Enrichment and Educational Development (The SEED Center) is a brand-new, state-of-the-art, all-inclusive therapeutic center for individuals with autism and other related disabilities. The SEED Center offers a multitude of services such as applied behavior analysis, speech and language therapy, occupational therapy, social skill development, family training, assessment and testing, counseling, advocacy, home programming and professional development. The SEED Center utilizes a transdisciplinary approach; allowing professionals to work and train together as a team to maximize progress and skill development. Parents can rely on The SEED Center to provide a well-coordinated, all-inclusive environment that includes curriculum, tools, training and facility accommodations. Children can look forward to a fun, engaging and social learning environment, and parents have the peace of mind knowing that The SEED Center therapists are working in sync to achieve optimal results.
The SEED Center's therapy program and facility include:
* Individual treatment plans
* Monthly progress review meetings with therapeutic team
* One-on-one direct therapy
* Group therapy to promote social interaction
* Private therapy areas for each child
* Daily communication with therapists working with your child
* Sensory Gym
* Exclusive Preschool- room
* I-Pad technology
* Parent training sessions
* Hands-on training with parents and caregivers
* Occupational therapy
* Speech and Language therapy
* Autism training
* Autism Counseling
* Learning Therapy
* Treatment for Autism
SERVICES
Clinical Evaluation- A comprehensive evaluation to determine the individuals' needs in all pertinent areas.
Behavior Therapy- Individuals learn skills to be generalized into their daily lives through the method Applied Behavior Therapy (ABA).
Occupational Therapy- Individuals improve their gross motor and fine motor skills in a fully equipped sensory gym.
Speech Therapy- Individuals develop their pragmatic and articulation skills through proven techniques.
Home Therapy- Behavior specialists provide therapies to ensure successful generalization of skills into the home setting.
Recreational Therapy- Individuals participate in a variety of fun recreational outings, giving them the opportunity to generalize the skills learned in therapy.
Social Skills Training- Individuals participate in group therapy, learning the skills they need to be successful in the most common social situations.
Counseling- Individuals learn self-management and coping skills to help them better understand and regulate their symptoms.
Special Education Advocacy- Parents consult with an experienced advocate to ensure their child is receiving the services he/she is entitled to.
Family Training- Parents participate in training sessions to help facilitate skill development at home and in the community. Siblings of individuals with disabilities participate in a support group to explore common feelings and share their experiences.
Consulting- Our team trains school personnel on how to properly address the needs of students with autism.
Plus: Transition services, use of iPadTM technology and fully equipped sensory gym.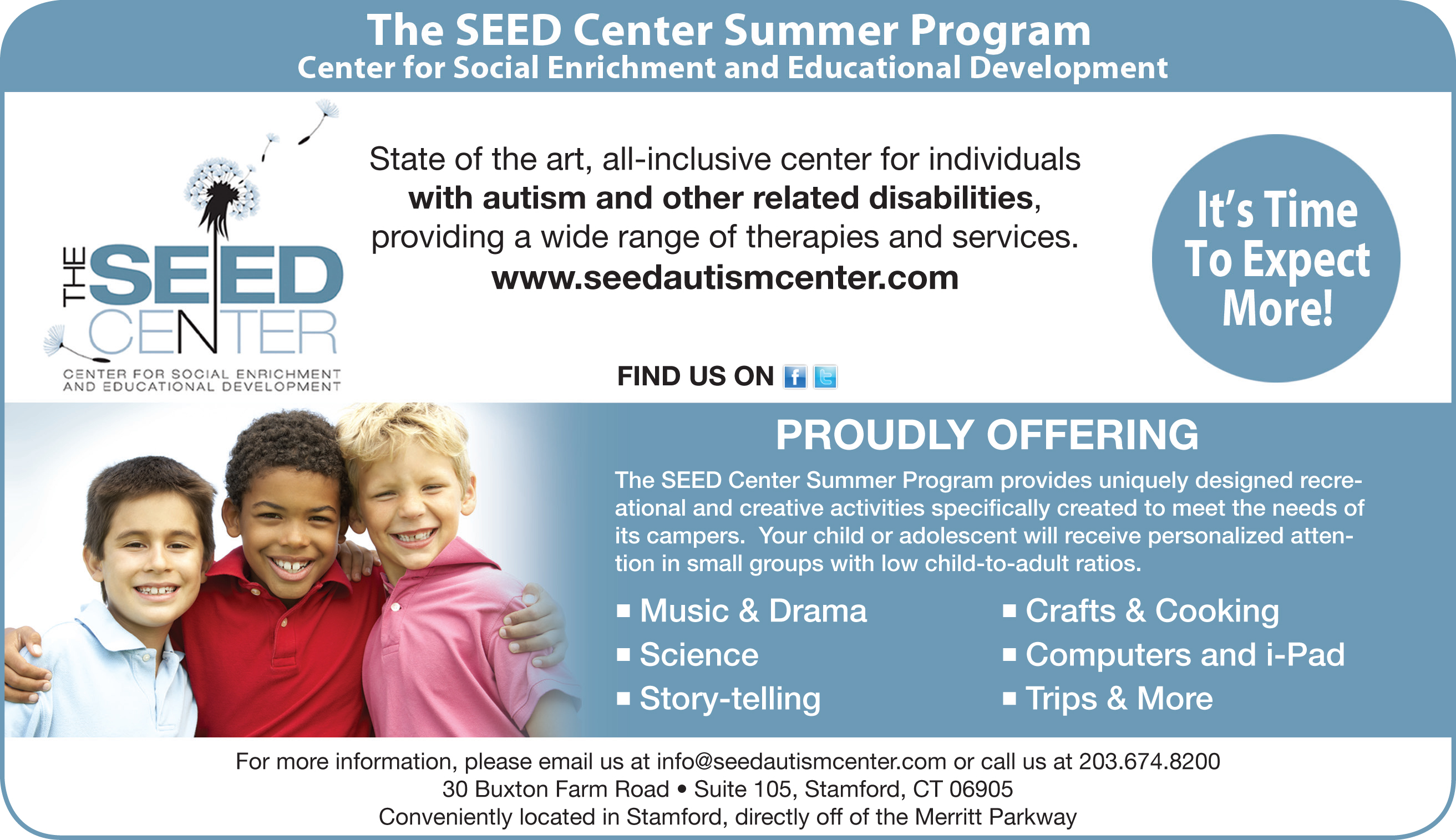 SPECIAL PARENT - VOCATIONAL TRAINING/EDUCATION
The SEED Center is a therapeutic center for children and adolescents with special needs, including Autism. The center offers a variety of services such as ABA, speech therapy, and occupational therapy. State-of-the-art technology is used, including iPads and multi-touch Smart Boards. Professionals coordinate treatment goals to maximize progress. Parents can rely on The SEED Center to provide therapeutic tools, training, and facility accommodations. Children can look forward to a fun, engaging, and social learning environment. We are an in network provider with United Healthcare.
MEET THE HEALTH CARE PROFESSIONAL

Evan Schermer is the co-founder and president of the Center for Social Enrichment and Educational Development, LLC ("The SEED Center"). For the past 10 years he has helped established several private schools and a post-secondary program for individuals with special needs. He is an autism expert, and has worked as a consultant to school districts, as well as an advocate to parents in need. Mr. Schermer's experience and knowledge, clinically and professionally, ensure a solid foundation and strength to help The SEED Center grow.
Want to learn more about this business? Send them a direct inquiry.
Be a good fellow parent and share this with a friend who would be interested
Read More on NYMetroParents.com:
Long Island Dad on Mission to Make Swim Time Safer for Kids
One Long Island dad is making it his mission to teach children about pool and swimming safety through the Long Island Drowning Prevention Task Force.

11 Fun Father's Day Events on Long Island
Looking for fun and low-cost things to do with your dad on Father's Day in Long Island? Our guide includes 11 family-friendly events in Baldwin, Cold Spring Harbor, Floral Park, Old Bethpage, Oyster Bay, Riverhead, and Rockville Centre.

Summer Activities in Rockland County, NY
Searching for great summer activities for kids in Rockland County, NY? Use our guide to find kids classes, Rockland summer camps, summer programs, activities near Rockland County, and family excursions close by. Find all of your summer activities from Nyack to Suffern in Rockland County.

Meet the Intern: Melanie Shapiro
Meet Melanie Shapiro, one of NYMetroParents' summer 2013 editorial interns.

Talent Development Center Opens in Melville
Talent development center Tower Talent recently opened a location in Melville. The center scouts for and coaches aspiring actors, performers, and models to gain representation from an agency and book jobs. Tower Talent also brings industry representatives to Melville to interview its talent.

Asphalt Green's Battery Park City Location Offers Family Programming
Asphalt Green's new Battery Park City location offers the same athletic and fitness programming to youth, adults, and families, as well culinary and cultural classes. Asphalt Green also offers summer day camp for children ages 4-13, which includes sports and swim instruction, as well as cultural arts.

7 Fun Father's Day Events in Westchester
Looking for something fun to do for Father's Day in Westchester County? Here are 7 great low-cost events for kids and families in Mount Kisco, Scarsdale, South Salem, White Plains, Yonkers, and nearby in the Bronx.

Athletic Training School Building New Facility in Port Washington
Athletic training facility Parisi Speed School is currently holding its classes at the Port Washington Tennis Academy while its new facility is being built. The training center offers fitness classes for ages 7 to adult that build agility, strength, speed, and self-confidence, while helping athletes get and stay in shape.

Catch Disney's Dusty of 'Planes' at NYC's Air Show at Jones Beach
Kids will delight when they see the surprise guest -- Dusty, the star of Disney's new movie "Planes" -- at this year's Bethpage Air Show at Jones Beach during Memorial Day weekend.

Village of Ossining Celebrates Its Bicentennial
The Village of Ossining is celebrating its 200th birthday with an outdoor sculpture exhibit, "Ossining in 3D," that weaves through the Village's historic buildings and downtown waterfront area. It will be on view through Oct. 26, 2013.