A roundup of six performances of The Nutcracker ballet in Connecticut, including Bridgeport, Fairfield, Ridgefield, Stamford, and two in Westport.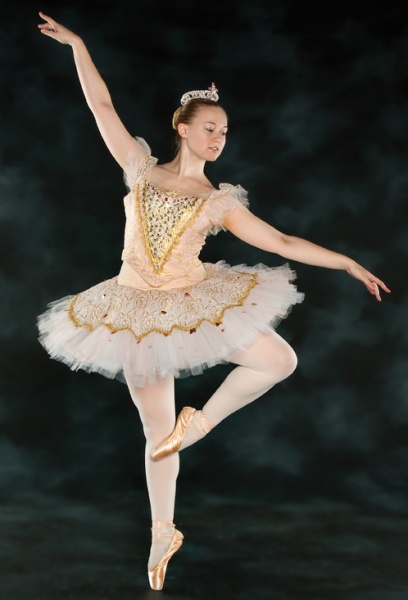 The Nutcracker has been enjoyed for generations, and even if you've seen it many times before, there's nothing like swirling snowflakes and a Sugar Plum Fairy to bring back memories and create new ones with your little ones. Here's where to catch a performance of the classic ballet in Connecticut this year:
Bridgeport
A Winter Ballet is a modern take on Tchaiovsky's holiday classic that incorporates caroling as well as original choreography. Proceeds from the show benefit St. Vincent's Special Needs Services and The Love Life Foundation. Dec. 16 at Klein Auditorium in Bridgeport.
Fairfield
Alan Woodward directs more than 150 students ages 6-17 in Connecticut Dance School's version of the holiday tale. Each year the production is enhanced by the addition of new elements of choreography, costumes, and scenery. Dec. 9 at the Quick Center for the Arts in Fairfield.
Ridgefield
Marie dreams of Sugar Plum Fairies and dancing snowflakes in the Ridgefield Conservatory's performance. Dec. 8-9 at Ridgefield Playhouse in Ridgefield.
Stamford
Falling snow and principal dancers from the American Ballet are the hallmark of Connecticut Ballet's Nutcracker. Dec. 15-16 and 22-23 at The Palace Theater in Stamford.
Westport
Students from The Westport Academy of Dance (ages 6-18) perform a full-length production that includes guest artists and professionals. Dec. 1-2 at Staples High School in Westport.
Ballet Etudes' full-length Nutcracker features guest artists Yuriko Kajiya and Jared Matthews from the American Ballet Theater. Dec. 1-2 and 8 at Westport Country Playhouse in Westport.
More Fun
Top 10 holiday shows in NYC for families
Search our full calendar of events for more fun and low-cost family activities