August 2013 Table of Contents
Get can't-miss family activities sent to you!
Get the Best Kid-Friendly Activities
Sent to You Weekly!
Quotables
The Best of the Rest of the Web
A selection of thought-provoking, laugh-inducing quotes from the web and the world of parenting: Things I Googled This Week, Squeezable Fruit, and Family History.


Voices
Diagnosis: Brotherly Love
When his twin sister is diagnosed with a developmental disorder and hits her milestones later than he does, compassionate Joey finds a way to keep their bond strong.


Special Needs
The Benefits of Service Animals
Service dogs aren't just for the blind—they are more commonly being used to assist children with autism (and a variety of other disorders) in surprising ways.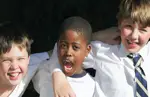 Raising Our Kids
Into the Unknown
A child psychologist offers tips on helping ease your child's anxiety as back-to-school season approaches.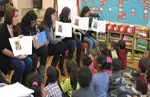 Long Islander Spotlight
Families Donate Thousands of Books to Children in Need
The Long Island chapter of First Book has donated more than 150,000 books to schools and children's literacy organizations throughout the island.
Ask the Experts

HEALTH
EDUCATION
After-School Activities

SPORTS
• The car ride home after a game, especially after a loss, is always a bit uncomfortable. What recommendations do you have for talking about the game with my children?